Demand for NPs is expected to increase by 45% from 2020 to 2030, far surpassing the typical job growth for all occupations, according to the Bureau of Labor Statistics (BLS).
Hence, it's crucial to know the state of the industry and your options if you want to become a nurse practitioner. As was previously indicated, there is a significant shortage of competent NPs to meet the growing demand. If you have questions about becoming a nurse practitioner, don't worry. You're not alone.
There is a lot of confusion among nurses about what must be learned, what is expected of them on the job, and what the job market will look like in the future. Carson-Newman's Online FNP Programs present a viable option for nurses looking to further their careers without sacrificing their work-life balance.
These programs prioritize evidence-based learning, allowing students to acquire the necessary skills for more independent caregiving.
Moreover, the decision to become an NP is a big one. This article will help you assess your options so you can make an informed decision. Let us begin.
1. Telemedicine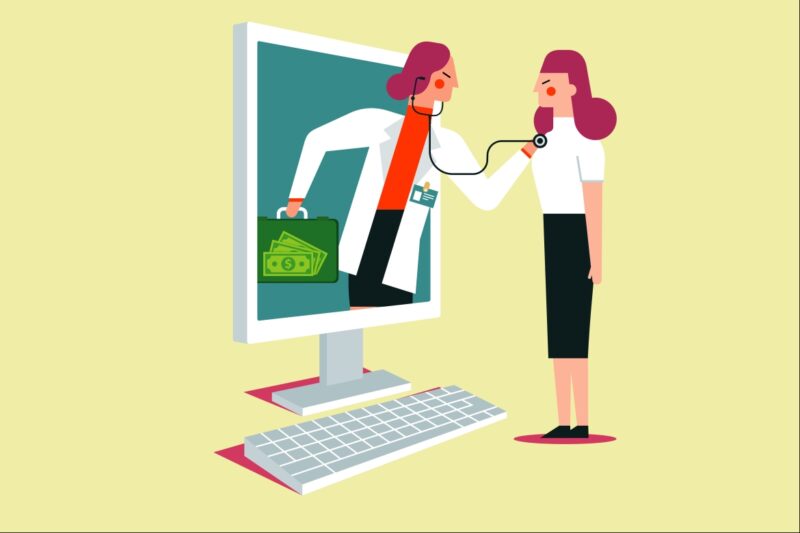 Telemedicine presents the first rare employment chance to be discussed. The demand for NPs with expertise in telemedicine is growing rapidly along with the necessity for this service. Access to care, patient comfort, and two-way communication are all areas where telemedicine hopes to make strides.
When in-person meetings are not possible or are not desired by the patient, audio or video visits are used instead. Working from home and at their own convenience are just two of the many advantages of telemedicine for nurse practitioners.
2. Blogging
Blogging is up next. Nurse practitioners have the option of starting their own blogs or getting paid by other businesses to blog or develop content based on their expertise and experience.
Blogging and freelance writing provide nurse practitioners with a great platform from which to express themselves and make meaningful contributions to the field, whether as a pastime, a means of staying current, or a means of supplementing income.
3. Locum Tenens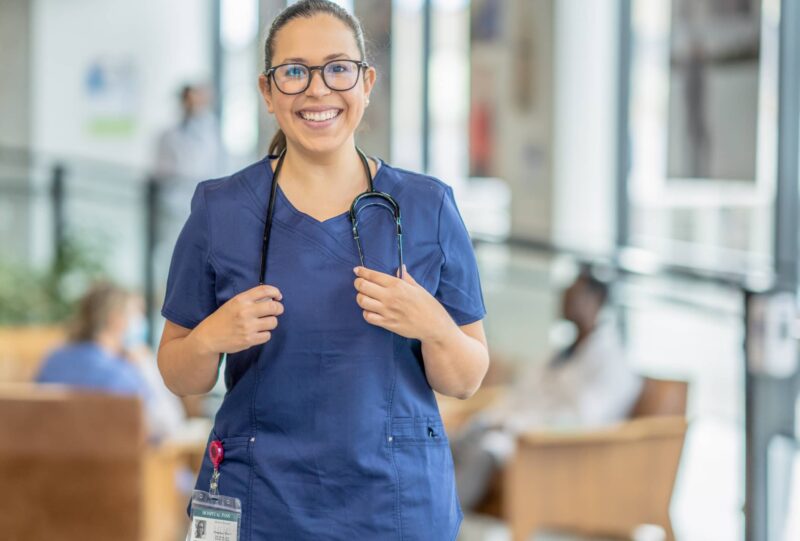 Then, there are Locum Tenens positions, which are short-term positions for NPs. Locum Tenens' work is a great way for NPs to expand their skill sets, see the world, and earn a competitive salary.
Locum Tenens' work can also be a great way for NPs to try out other specialties before committing to one for the long haul, as many of them are still undecided.
4. Academics
The need for nurse practitioners with doctoral degrees to teach essential courses is rising in tandem with the popularity of online and remote education.
NPs can get valuable teaching experience, keep up with the latest medical developments, make some extra money, and invest in the future success of their profession by teaching at one of the many online NP schools. Clinical faculty members have the option of teaching either full or part-time, depending on their needs.
5. Continuing Education Writing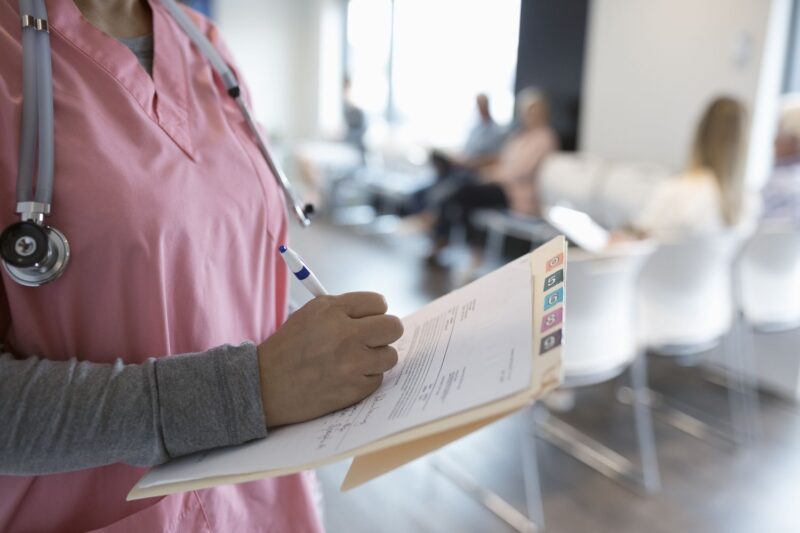 Nurse practitioners (NPs) can earn money from continuing education (CE) organizations by creating instructional modules, articles, and quizzes for healthcare professionals.
You can pursue this option while also working full- or part-time in a clinical setting, and you can even do it remotely. Nurse practitioners might use this chance to keep up with the continuously developing medical profession and their own clinical expertise.
6. Retail Medicine
As the number of retail clinics grows, so does the need for qualified nurse practitioners to staff them. Flexible working hours, a lesser patient load, and a lower patient acuity are just a few of the ways in which retail clinics benefit doctors and other medical professionals.
Nurse practitioners who work at retail clinics can enjoy a slower-paced, less stressful career than their counterparts in internal medicine or inpatient care.
7. Aesthetics
The need for cosmetic nurse practitioners is very high in the United States at the moment. Although registered nurses can execute parts of a cosmetic NP's duties, the more invasive procedures that patients frequently desire require an advanced practice license and hence can only be performed by a cosmetic NP.
Medical spas, plastic surgeon offices, and dermatologist clinics are typical workplaces for cosmetic nurse practitioners (NPs). Botox, fillers, laser treatments, and sclerotherapy are just some of the cosmetic procedures that can be administered by aesthetic nurse practitioners. Sometimes additional training is needed for certain operations, although it is easily accessible.
8. Legal Consulting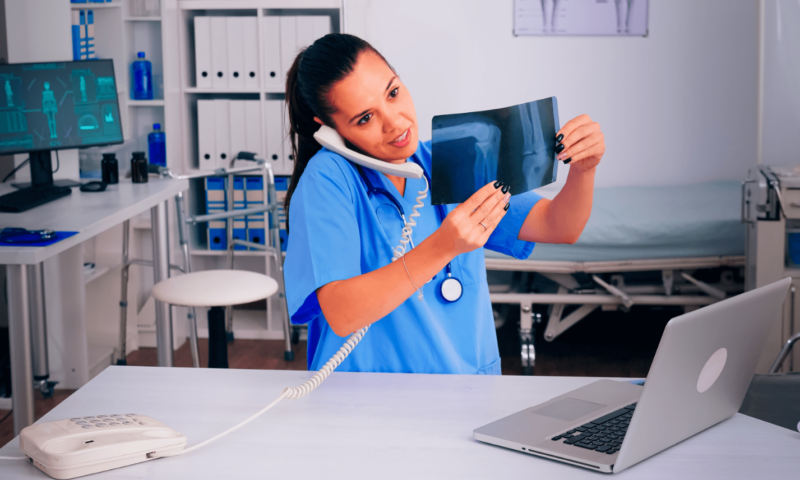 In this role, nurse practitioners can contribute significantly to the success of a legal team. By evaluating medical records and patient testimonials, legal NPs offer a professional opinion on individual instances.
In addition to becoming involved in litigation, legal NPs are frequently called upon to testify in court. Malpractice and workers' compensation claims are the most frequent types of cases requiring the assistance of a nurse practitioner. The most popular places for NPs to find employment are in healthcare facilities, health insurance providers, and pharmaceutical firms.
9. Curriculum Development
Universities frequently hire nurse practitioners to solicit guidance and expert opinions on nursing curricula from those in the field.
Nurse practitioners in this role often provide feedback on curriculum development after evaluating its effectiveness. Due to their significant education and clinical experience, nurse practitioners are in a prime position to offer feedback on educational materials.
10. Business Consulting
New medical practices and healthcare delivery systems can benefit greatly from the technological innovations being developed by a plethora of start-up enterprises. Expert judgment from healthcare experts, such as NPs, is often required to ensure the effectiveness of these technological advancements.
Moreover, nurse practitioners have the critical thinking skills necessary to evaluate new medical technologies. A rewarding career in business consulting allows nurse practitioners to combine their business and medical knowledge.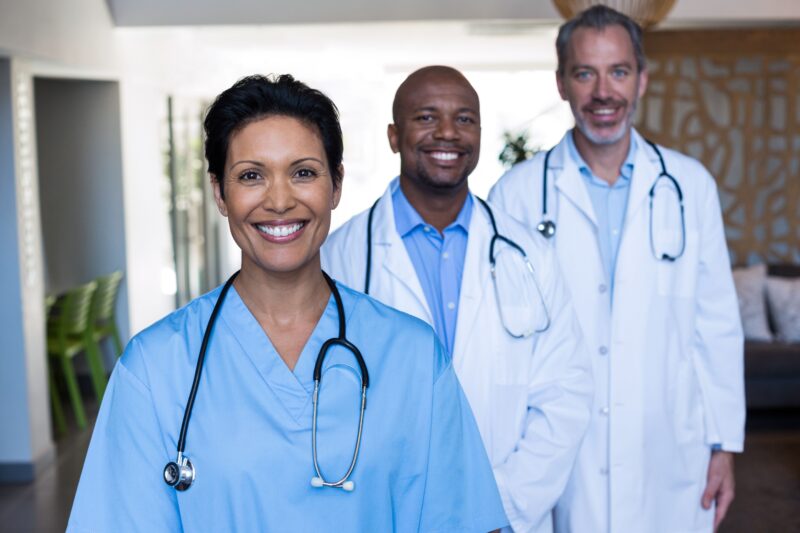 Conclusion
In summary, NPs have a wide variety of options open to them. Anything from remote medical diagnosis and treatment to in-person medical spas and legal consultation services.
Nurse practitioners are in a prime position to broaden their professional horizons in response to the rising demand for healthcare amenities and the rising need for specialized care. So, it's an exciting moment to be a professional nurse, and those who are curious about their options have a bright future ahead of them.