The experience of providing care for a loved one who has Alzheimer's can be painful and difficult. Even if a person's behavior or memory has changed, it is crucial to have patience and understanding and remember that they still need and deserve love and respect.
Alzheimer's disease is a fatal, degenerative neurological condition that impairs a person's memory, reasoning, behavior, and capacity to operate. Almost 5 million Americans have this type of dementia, making it one of the most prevalent. Family members may find it incredibly challenging to deal with the behavioral, verbal, and practical changes brought on by Alzheimer's as the disease advances. Even with this crippling illness, giving your loved one a high quality of life is still feasible.
As the disease progresses, care may become too complex for family members to handle independently. When someone with Alzheimer's can no longer be kept safe at home, and when 24/7 care is needed, it might be time for a memory care facility or assisted living. Memory care facilities are specifically designed to provide specialized services and activities tailored to the needs of individuals with dementia.
Tips for a Healthy and Active Lifestyle for People with Dementia
For those living with dementia, having an active and healthy lifestyle is still within reach. A few tips to keep them feeling engaged and positive include:
Keeping a routine and provide a structure
Creating a routine and providing structure will help a person with Alzheimer's stay organized and on track. A daily schedule that includes time for meals, medications, activities, rest and transitions between each part of the day should be established. Having regular times to eat or take medications can assist in holding to the structured plan and reduce the possibility of confusion or anxiety. Additionally, when living with dementia, having an appropriate caregiver can help ease stress, improve mental health, and provide emotional support.
Create a safe environment
Creating a safe environment is essential for those living with dementia. Assisted living facilities and memory care centers can provide secure, supervised accommodation while allowing independence to the extent possible. They are staffed by specialists who understand how to handle the challenges of Alzheimer's, such as reducing triggers that lead to disorientation or agitation. Additionally, these facilities have safety features to prevent wandering and provide assistance as needed. Assisted living for seniors can be an invaluable resource for those living with dementia, providing the right amount of care and support to help them live their best life.
Talk to your loved one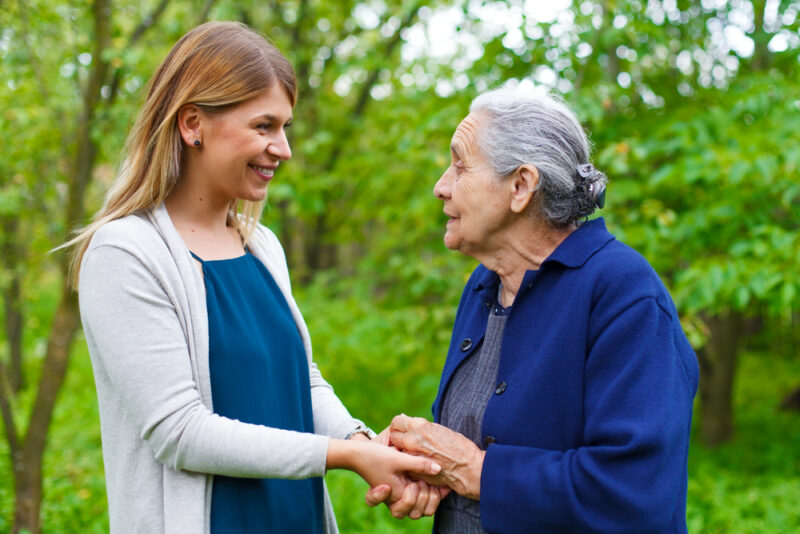 While Alzheimer's can be difficult and draining to manage, it is essential to remember that your loved one is still the same person they have always been. Taking time to talk with them and share stories can help keep them engaged in conversation and feeling connected. This kind of communication may also allow you to understand better their feelings and how to support them best.
Reduce frustrations
Managing Alzheimer's can be daunting, and it is vital to recognize that some behaviors may result from frustration or confusion. Understanding how to respond appropriately in these situations can help reduce further stress or anxiety. To do so, try using a calm tone of voice and redirecting their attention to something more enjoyable, like music, reading, or other calming activities. Additionally, providing them with comfort objects such as stuffed animals or blankets can help ease the distress.
Help them connect
Connecting your loved one with senior living choices like assisted living or memory care facilities can be helpful. Memory care facilities offer various services and activities that are suited to the needs of the person, increasing the chances of social interaction and deep connections. Senior centers are designed to be safe and secure environments, offering amenities such as physical and cognitive therapy, medical monitoring, meals, and transportation services. This can provide a haven for those with Alzheimer's while allowing them to maintain their independence. Senior living also provides the chance to build relationships with peers going through similar experiences. Knowing they are not alone can help reduce loneliness or isolation.
Help them eat a nutritious diet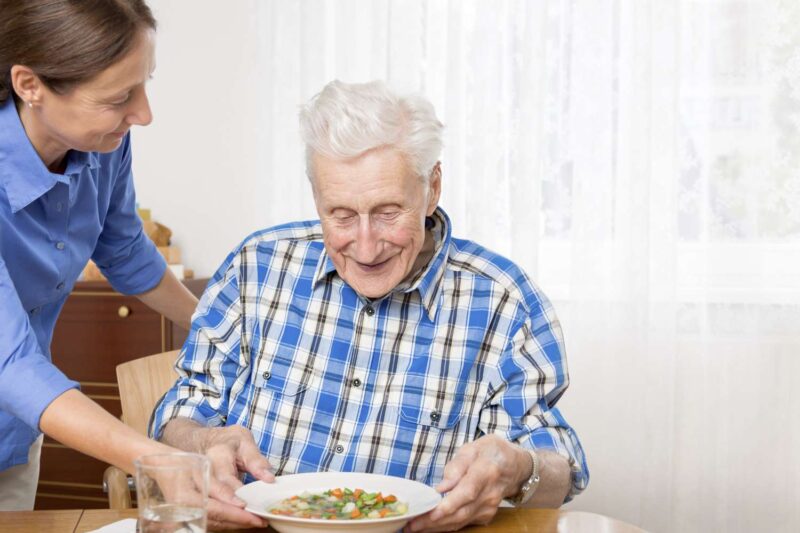 Nutrition plays a vital role in brain health, so providing healthy and nutritious meals is crucial. Ensure your loved one eats well-balanced meals with adequate servings of fruits, vegetables, lean proteins, and whole grains. If they struggle with eating, chewing, or swallowing food, try cutting their portions into smaller pieces to make them easier to eat. Additionally, provide composed snacks such as nuts, yogurt, or fruit that are easy to chew and swallow. Assisted living facilities offer plenty of food options for your loved one, should you decide that your loved one should be moving to one of the facilities.
Limit napping during the day
Although it can be tempting to let them nap throughout the day, it is essential to encourage limited napping. Sleeping less during the day could disrupt night-time sleep patterns, making them feel disoriented or confused. Instead, suggest regular activities that engage their minds and keep them active such as board games or puzzles.
Boost their self-esteem
Encourage your loved one to stay active and maintain a sense of purpose by offering them tasks and activities they can still do. This will help boost their self-esteem, give them a sense of accomplishment, and provide meaningful moments for you and your loved one. Conversing with the person to remind them how much they mean to you can help them feel connected, valued, and loved.
Provide simple instructions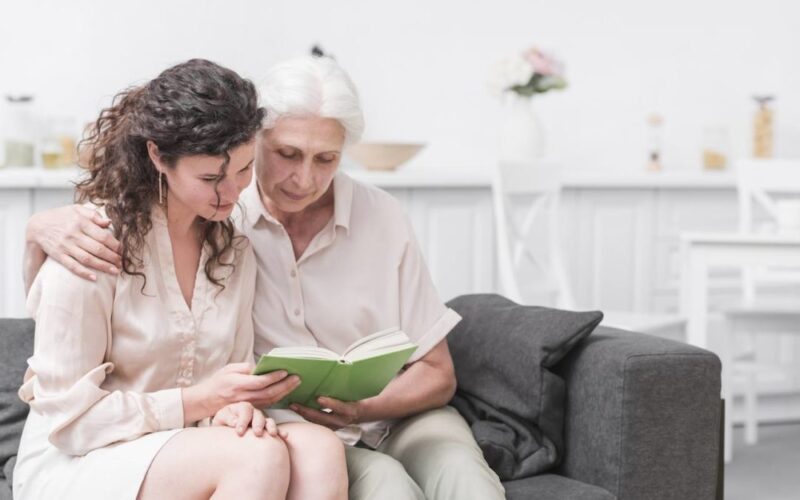 When giving instructions to a person with Alzheimer's, use simple language. Explain one task at a time and provide time for them to process the information. It also helps to give step-by-step methods broken down into smaller parts, making tasks easier to understand and complete. Lastly, provide plenty of time for your loved one to complete tasks. Offering reassurance and positive feedback for completed tasks can also be helpful.
Conclusion
It might take a lot of time and effort to care for a loved one who has Alzheimer's. However, by creating a safe environment, setting up a routine structure, encouraging activities that boost self-esteem, and connecting them with senior living options, you can help ensure their quality of life remains high throughout their condition. It may become time for a move to a memory care facility when challenges become too much for home care. With the proper support, your loved one can continue to lead an entire and meaningful life as they age.