As the healthcare industry continues to grow and evolve, the role of nurses has become increasingly vital in providing quality patient care. Nurse practitioners, in particular, play a crucial role in bridging the gap between physicians and patients by providing advanced nursing care and clinical expertise.
Becoming a nurse practitioner can be a rewarding and fulfilling career path for nurses looking to advance their careers and take on more responsibility.
However, becoming a nurse practitioner requires dedication, hard work, and a clear understanding of the steps involved. In this article, we will outline the six steps nurses need to take to become a nurse practitioner, from obtaining the necessary education and clinical experience to passing the national certification exam and obtaining licensure.
By following these steps, nurses can successfully navigate the path to becoming nurse practitioners and take their careers to the next level.
1. Obtain a Bachelor of Science in Nursing (BSN) Degree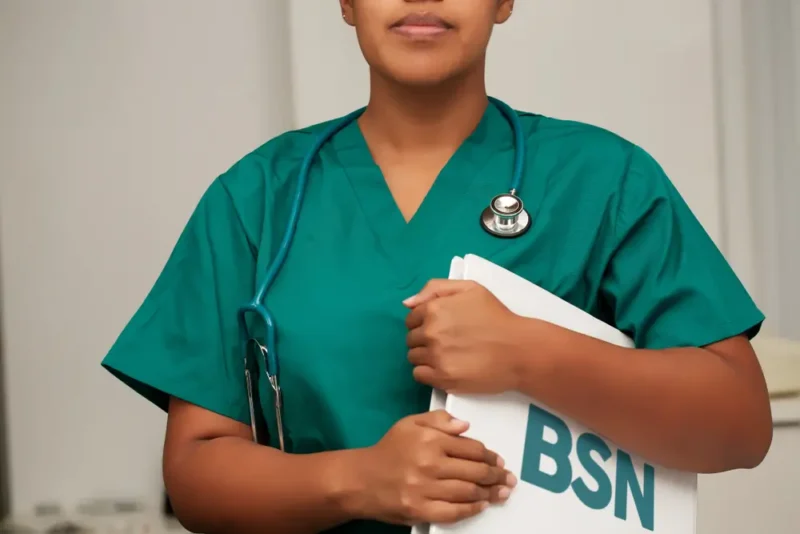 A BSN program typically takes four years to complete and provides students with a comprehensive understanding of nursing theory, clinical skills, and research methodology.
During the BSN program, students gain hands-on experience in various healthcare settings, including hospitals, clinics, and long-term care facilities. They also learn about patient assessment, pharmacology, and disease management, among other essential nursing concepts.
Earning a BSN degree is crucial for nurses who wish to become nurse practitioners, as it is a prerequisite for admission to most graduate-level nursing programs. Additionally, a BSN provides nurses with a solid foundation in nursing practice and sets the stage for future career advancement opportunities.
There are several options for obtaining a BSN degree, including traditional four-year, accelerated, and online programs. Nurses can choose the program that best fits their educational goals, schedule, and budget.
However, ensuring that the Commission accredits the program on Collegiate Nursing Education (CCNE) or the Accreditation Commission for Education in Nursing (ACEN) is essential to ensure that the education received meets the highest standards of nursing education.
2. Gain Clinical Experience
Clinical experience is critical as it helps nurses develop the necessary skills and knowledge to provide patient care independently.
Nurses can gain clinical experience through various means, including working in healthcare settings such as hospitals, clinics, and long-term care facilities. Additionally, nurses can pursue specialty certifications in their areas of interest, providing them with valuable experience and expertise.
The initial step towards gaining clinical experience is understanding how nursing clinicals work. These critical components of nursing education provide students with hands-on experience in healthcare settings. Students work alongside experienced nurses, physicians, and other healthcare professionals to develop clinical skills and knowledge.
At Wilkes University, nurses can pursue the clinical experience needed to become nurse practitioners through their online Post-Graduate Certificate in Nursing program. This program offers various specialty tracks, including Adult-Gerontology Primary Care Nurse Practitioner, Family Nurse Practitioner, and Psychiatric/Mental Health Nurse Practitioner.
The program requires students to complete at least 500 clinical hours in their chosen specialty track, providing ample opportunity to develop their clinical skills and knowledge. Additionally, the program is taught by experienced nurse practitioners who provide students with mentorship and guidance as they navigate the path to becoming nurse practitioners.
During clinical hours, nurse practitioners learn how to assess and diagnose patients, develop treatment plans, and collaborate with other healthcare professionals to provide comprehensive patient care.
3. Pursue a Master of Science in Nursing (MSN) Degree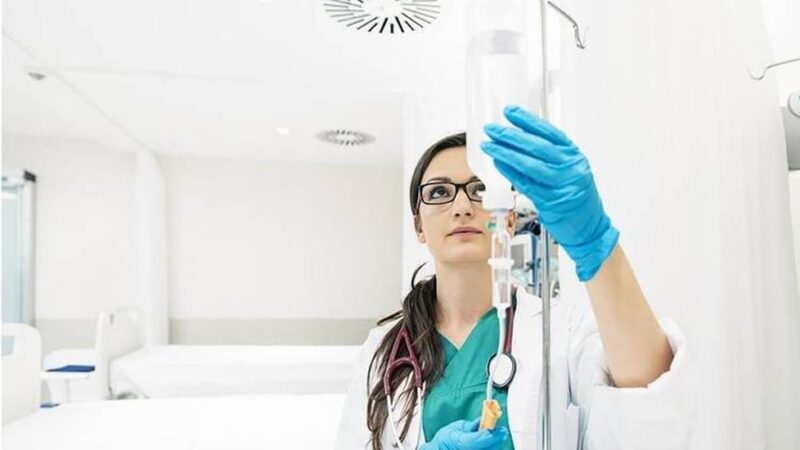 An MSN program generally requires two to three years of study and equips students with a well-rounded education in nursing practice, leadership, and research.
Throughout the program, students are trained in advanced nursing skills, including patient assessment, diagnosis, and treatment. They also study healthcare policies, regulations, systems, and nursing leadership. Additionally, students gain clinical experience through supervised clinical rotations, which provide hands-on training in their area of specialization.
After completing an MSN degree, nurses can then apply to a nurse practitioner program in their area of interest. Nurse practitioner programs typically take an additional one to two years to complete and focus on developing advanced patient care and management skills.
4. Obtain Nurse Practitioner Licensure and Certification
In the U.S., nurse practitioners are licensed and overseen by state boards of nursing. To obtain licensure as a nurse practitioner, individuals are required to pass the NCLEX-RN exam as well as the appropriate certification exam for their area of specialization.
These certification exams are administered by recognized bodies such as the American Nurses Credentialing Center, the Pediatric Nursing Certification Board, or the American Association of Nurse Practitioners.
Certification as a nurse practitioner is voluntary but highly recommended as it demonstrates advanced knowledge and expertise in the field. Moreover, numerous employers mandate certification as a prerequisite for employment.
To maintain certification, nurse practitioners must meet continuing education requirements and renew their certification every five years. Continuing education ensures that nurse practitioners stay updated with the latest advancements in nursing practice, which is critical to providing high-quality patient care.
5. Consider Pursuing a Doctor of Nursing Practice (DNP)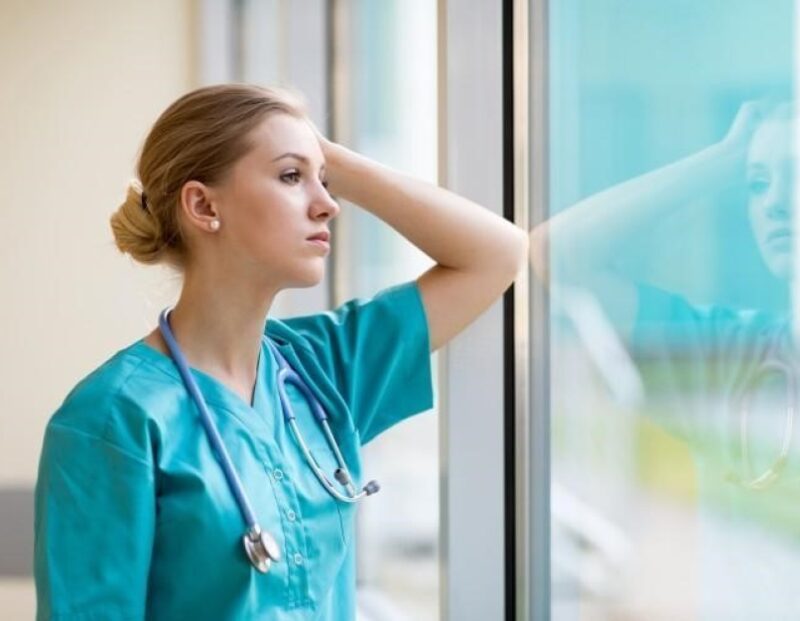 A DNP is the highest degree in nursing practice and prepares nurses for advanced clinical practice and leadership roles.
The DNP curriculum emphasizes evidence-based practice, quality improvement, and healthcare leadership. It also includes courses in healthcare policy, population health, and health systems management. DNP students also gain advanced clinical skills through supervised clinical practice.
From 2020 to 2021, there was a steady increase in the number of students enrolled in Doctor of Nursing Practice (DNP) programs, as reported by the AACN. Specifically, enrollment increased from 39,530 to 40,834, while DNP graduates rose from 9,158 to 10,086.
This trend is expected to continue as healthcare systems increasingly require highly-skilled and advanced-practice nurses to meet the evolving patient care demands.
Pursuing a DNP degree can lead to various career opportunities, including advanced practice roles such as nurse practitioner, nurse anesthetist, and nurse midwife. It can also prepare nurses for healthcare administration, policy, and education leadership roles.
In addition to career advancement opportunities, nurses with a DNP degree can also earn higher salaries. Nursing Process reports that the income of those with a Doctor of Nursing Practice (DNP) degree varies significantly based on location. The average annual income is $126,172, but this varies widely by state.
Wyoming has the highest reported average salary at $158,740, while Vermont has the lowest at $97,110, resulting in a significant difference of $61,630 in pay. However, it should be noted that certain specializations, such as nurse anesthetists, have a higher earning potential with a ceiling of up to $205,360.
6. Choose a Specialization or Population Focus
Nurse practitioners can work in various fields, including pediatrics, gerontology, acute care, and women's health. Opting for a specialization or population focus empowers nurse practitioners to hone their skills and knowledge in a particular area of healthcare, thereby offering specialized care to patients.
While selecting a specialization, it is advisable to take into account your interests, skills, and the requirement for specialized care in your geographical location. In addition, it's important to note that some specializations may require additional certification or training.
The American Association of Nurse Practitioners states that most nurse practitioners work in Family Medicine, accounting for 70.3% of total NPs. The next most common specializations are Adult-Gerontology Primary Care at 8.9% and Psychiatric/Mental Health at 6.5%. Choosing a specialization that aligns with your interests and career goals is essential to become a successful and fulfilled nurse practitioner.
The Path to Becoming a Successful Nurse Practitioner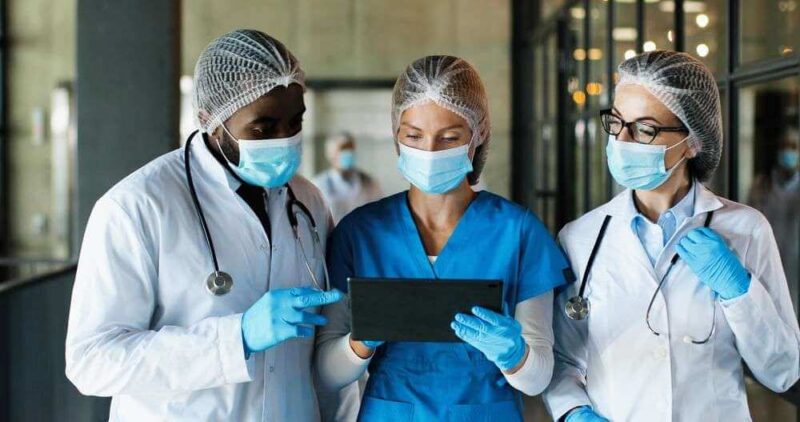 Becoming a nurse practitioner is a fulfilling and challenging career path that requires dedication and hard work. With a growing demand for healthcare services and an aging population, nurse practitioners are increasingly important in delivering quality patient care.
By following these steps and continuously advancing their knowledge and skills, nurse practitioners can make a meaningful impact on the lives of their patients and communities.