Iron is essential for our bodies and a good quality of life. Without this mineral, red blood cells can't carry enough oxygen to your body tissues, which can contribute to health problems.
Symptoms of iron deficiency include fatigue, dizziness, weakness, and other issues, such as hair loss. A lack of iron can affect many aspects of our lives. For example, during pregnancy, iron deficiency can delay the development of unborn babies.
Iron deficiency is very common, especially for women, because they lose this crucial element through menstruation. This is why it's so important to have a steady supply of iron from your diet.
Restoring healthy mineral levels in the body is difficult: regular supplements just don't work for most people. Traditional vitamin and mineral supplementation is often accompanied by unpleasant side effects such as constipation, diarrhea, and other gastrointestinal complaints.
Scientists say that a peptide (a chain of amino acids) called hepcidin blocks iron absorption in the intestine. Iron shots also have numerous side effects: the list includes backache, blood in the urine, vomiting, confusion, and even "no pulse."
Luckily, some supplements are more efficient than others. Our team analyzed the most effective products according to consumer reviews to find the iron supplements that are best absorbed by the body and have limited or no reported side effects.
1. Solgar Chelated Iron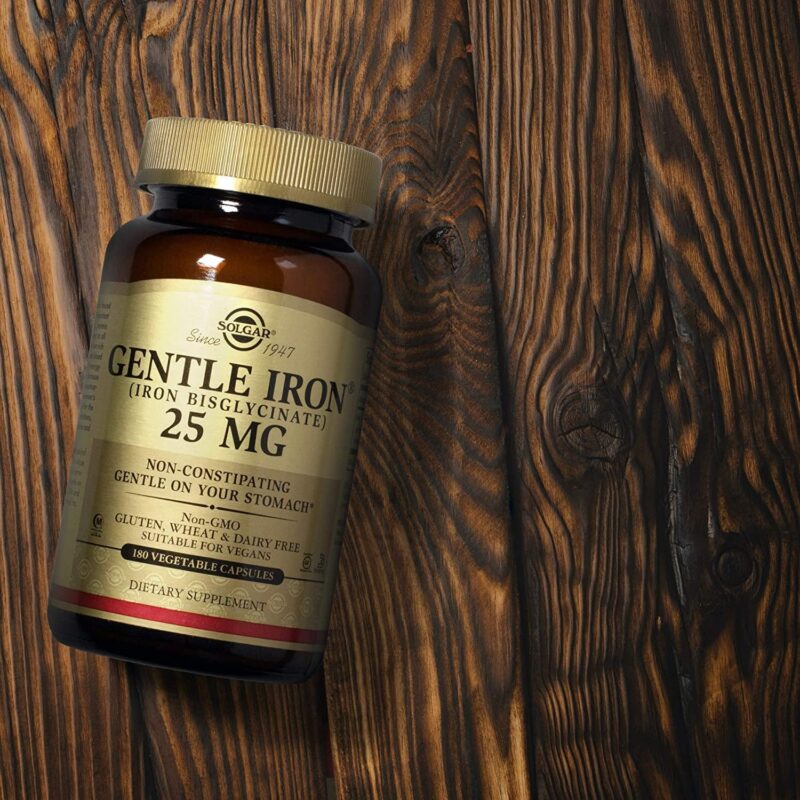 The company has been on the market for 75 years and claims that this form of chelated iron (iron bisglycinate) is formulated for enhanced absorption and is gentle on the stomach.
Ingredients: Dicalcium phosphate, microcrystalline cellulose, vegetable cellulose, vegetable stearic acid, vegetable magnesium stearate, silica, vegetable glycerin.
Pros: The supplement is free of gluten, wheat, yeast, sugar, salt, artificial flavors, artificial sweeteners and artificial colors.
Suggested use: One (1) tablet daily, preferably with a meal or as directed by a healthcare practitioner.
2. Synthesit Oxygen Force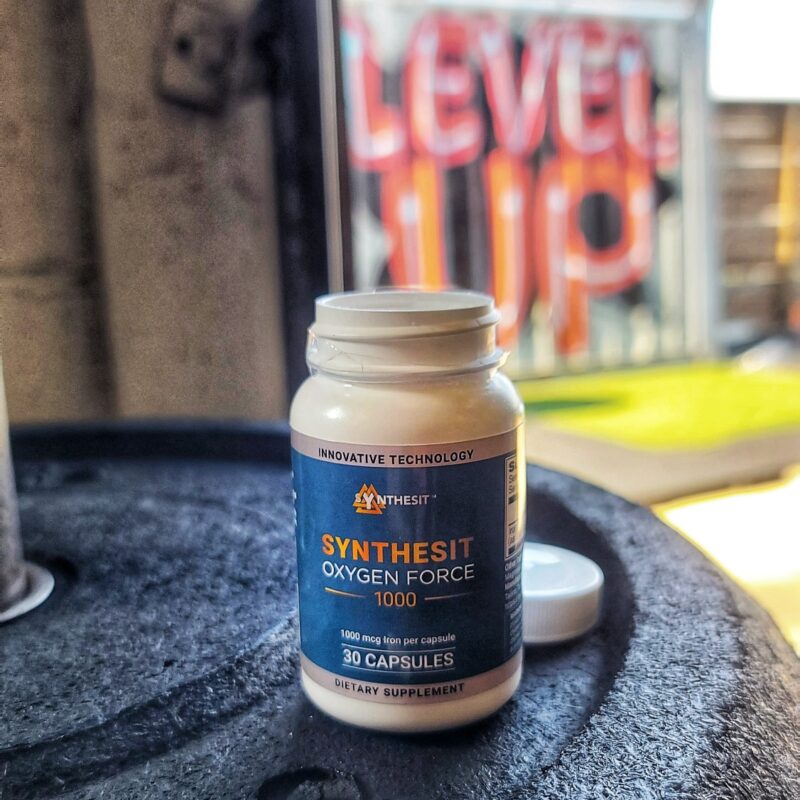 This new supplement offers superior effectiveness thanks to Synthesit's proprietary production method, which replicates the extreme temperatures of natural geothermal activity.
Ingredients: Iron citrate, corn starch, cellulose (capsule), magnesium stearate.
Pros: The iron is bioactive and therefore easily absorbed by the body. Synthesit does not increase normal iron levels.
Suggested use: One (1) tablet daily, preferably in the morning before your first meal.
3. IronUp Liquid Iron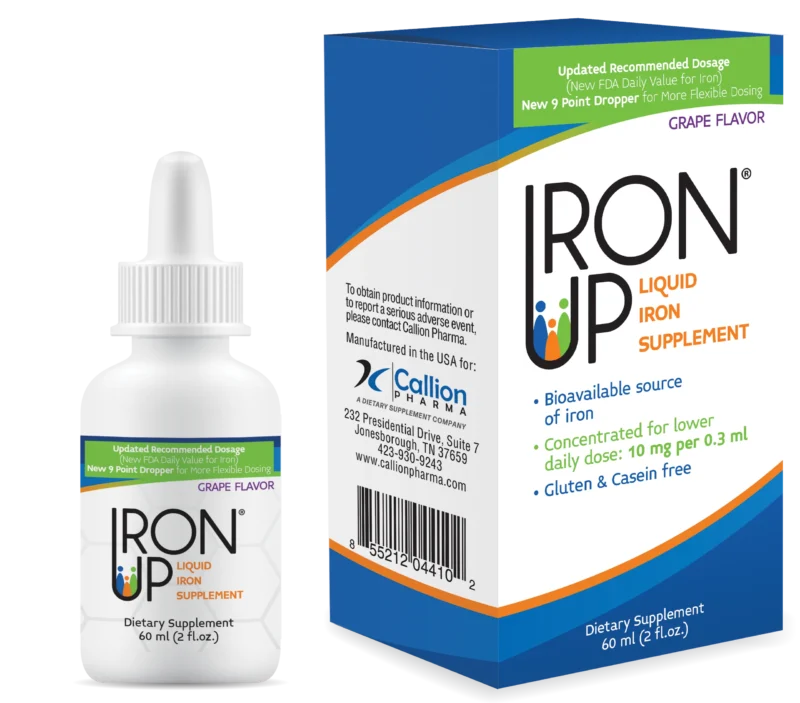 The supplement is formulated to help improve iron levels in infants, children, and adults who are also looking for a good taste. It's concentrated for a smaller daily dose of liquid.
Ingredients: Iron (elemental, from polysaccharide iron complex), ater, xylitol, natural flavors, d-alpha-tocopheryl polyethylene glycol 1000 succinate, citric acid, sodium benzoate (preservative), potassium sorbate (preservative).
Pros: Great grape-flavored taste, gluten and casein-free
Suggested use: Infants and children: 0.3 ml daily or as directed by a health care professional. Warning: Accidental overdose of products containing iron is a leading cause of fatal poisoning in children under six.
4. HEMAX Hematinic Caplets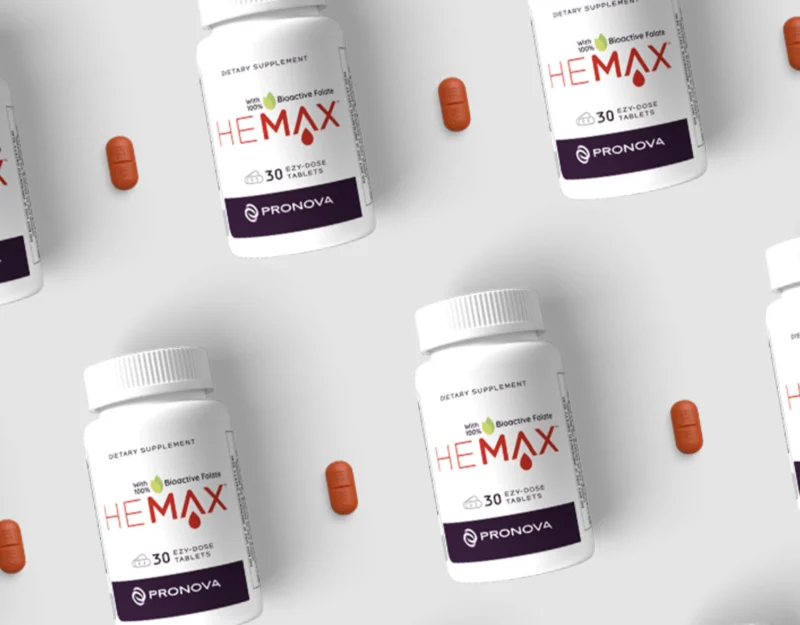 This supplement is created with carbonyl iron — a pure form of iron that is naturally regulated by the body, making it gentle on the system. This allows it to quickly correct iron deficiency.
Ingredients: Carbonyl iron, vitamin C, vitamin B-12, copper, biotin, L-methylfolate.
Pros: Caplets require no additives or coating, so iron can be absorbed gradually and gently. Gradual, prolonged absorption also makes carbonyl iron one of the safest forms of iron available.
Suggested use: One caplet daily or take as directed by your doctor.
5. Slow Fe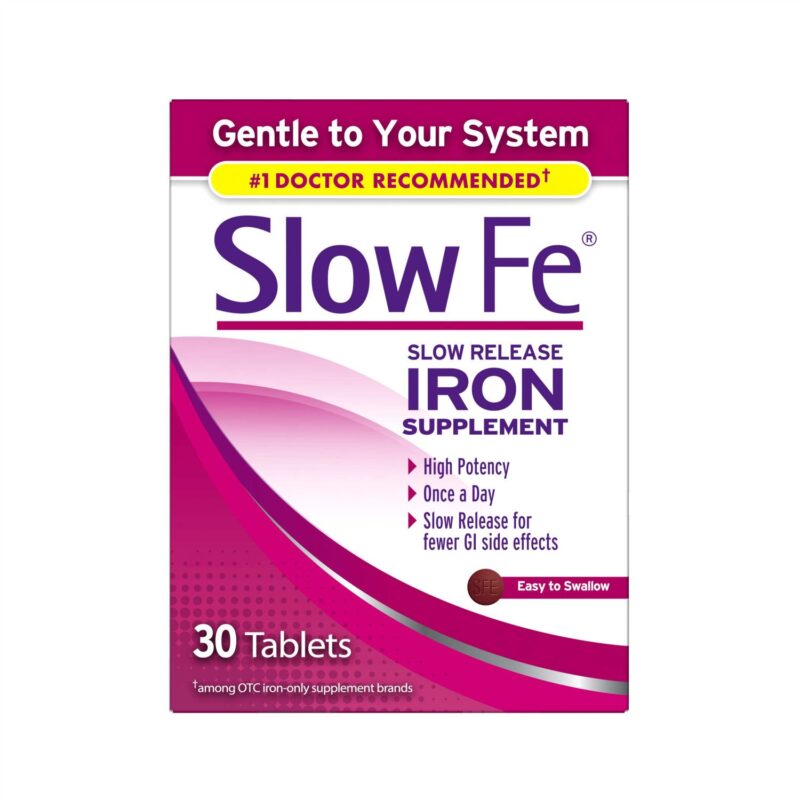 This supplement features a special controlled release system that delivers iron, while still being gentle on the stomach. This means you're less likely to experience negative side effects.
Ingredients: Ferrous sulfate USP, dibasic calcium phosphate, silicified microcrystalline cellulose, hypromellose, carbomer homopolymer, ascorbic acid (preservative), magnesium stearate, tribasic calcium phosphate, polyvinyl alcohol, polyethylene glycol, talc, titanium dioxide, FD&C red 40 lake, FD&C yellow 6 lake, FD&C blue 1 lake. The 45mg of elemental iron in each tablet is equivalent to 142 mg of ferrous sulfate.
Pros: An easy-to-swallow tablet, the No.1 iron deficiency supplement recommended by doctors.
Suggested use: Take one tablet daily, or as recommended by a doctor.