The loss or destruction of teeth usually causes an individual a lot of unpleasant emotions. However, this event can be an excellent opportunity to get a new, more perfect smile. This is especially true for those who have uneven structure or grayish and yellowish teeth tints. Modern partial and permanent dentures are light, comfortable, hypoallergenic, and highly aesthetic.
Therefore, if you are going to have prosthetics, learn more about the different types of prostheses and be optimistic about the result.
Types of Prostheses Depending on Their Purpose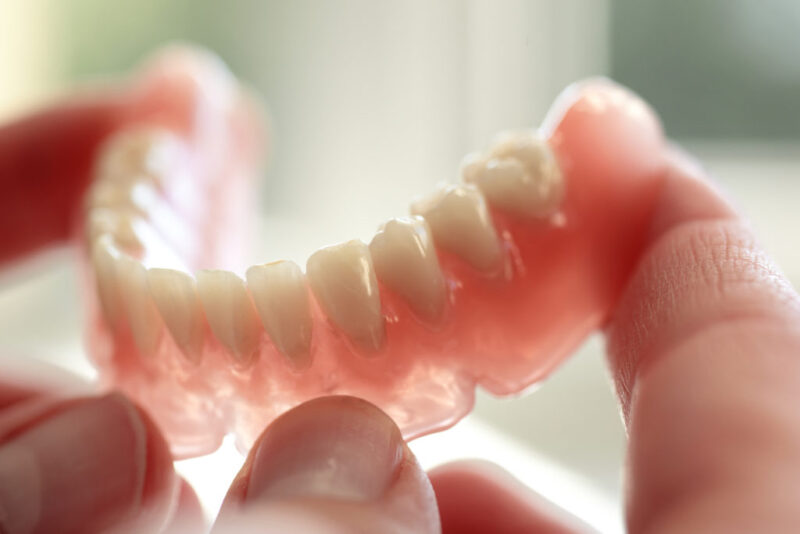 Dentists strive to preserve the patient's natural teeth as much as possible. However, as they are destroyed, more and more solid prostheses are offered up to the complete replacement of the dentition. As a rule, they are required for the elderly. When there is a loss of one or more teeth or their partial destruction, partial dentures can be the best solution.
Permanent Dentures from Minimal to Complex
Fashionable Veneers
Veneers are one of the minimally intrusive permanent dentures as they are applied to only part of the tooth and cause minimal damage to the jaw or tooth enamel. They appeared less than 100 years ago when the actor's perfect smile became a necessity in the film industry. Today, everyone can get their famous Hollywood smile with veneers. They are recommended in the following cases:
When there are cracks, chips on the teeth, or damage to the enamel;
When teeth darken or turn yellow and whitening procedures do not help;
With uneven teeth or their unsightly arrangement, for example, a large distance between individual teeth.
Individual Crowns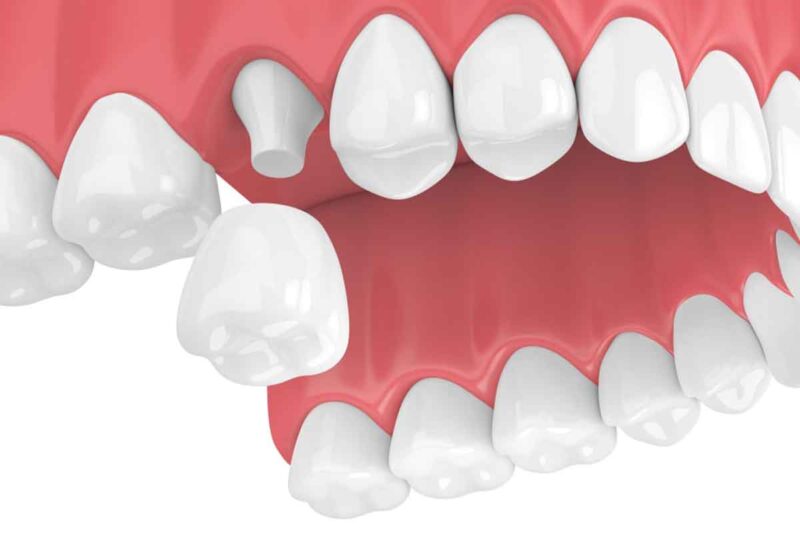 If the tooth is destroyed, but the root remains healthy and does not have significant cysts, a crown can be placed on it. The presence of cysts is not a complete contraindication, but their treatment will be difficult if they are activated. Individual crowns are good in that if they must be replaced, this will not affect adjacent teeth. When fused crowns are installed on several teeth at the same time, the need to open one tooth leads to the removal of crowns from several teeth at once. Modern dentistry offers a wide range of materials for the manufacture of crowns for any budget:
Plastic
Metal-plastic
Metal
Metal-ceramic
Ceramics
Zirconium
Metal composite
Advanced Implants
If individual teeth have decayed to such an extent that the root cannot be used, the patient can choose implants. These are artificial teeth that are placed in the form of crowns on a titanium rod, which is implanted into the bone. The rod plays the role of the root of the tooth, which steadily holds its upper part. This solution is beneficial in that the individual does not have to make a removable prosthesis in case of loss of even a significant number of teeth. However, implants have their limitations and cannot be recommended to everyone without exception. In particular, they are not installed in the following cases:
Blood diseases
Malignant tumors
Diabetes
Bone dystrophy, etc.
Removable dentures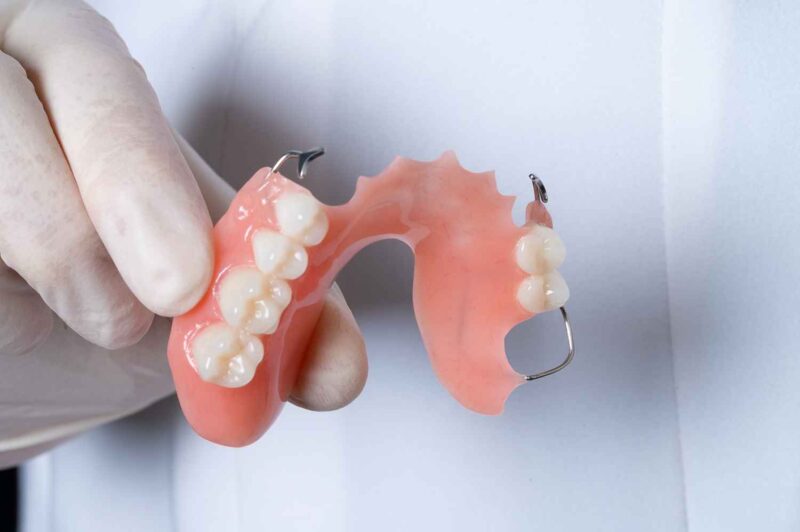 When a patient is having a significant portion of their teeth replaced, implants may not be the preferred solution according to the best dentist in Saratoga Springs NY. These may not be medical contraindications but a lack of budget due to the high cost of implants. Then, removable dentures are made, which are used during the active part of the day and removed at night. This does not mean that you cannot sleep in them. But for the jaw area to rest and bacteria tp not multiply in the mouth, it is better to take dentures out at night and sanitize them.
Removable and Fixed Partial Dentures
If the patient has lost part of the teeth located nearby or even at some distance, they may be offered partial dentures. They can be attached permanently to the teeth that have remained intact. Alternatively, they may be removable partial dentures. In this case, when put on, they are fixed on healthy teeth with the help of clasps, which can be either plastic or metal.
Immediate Dentures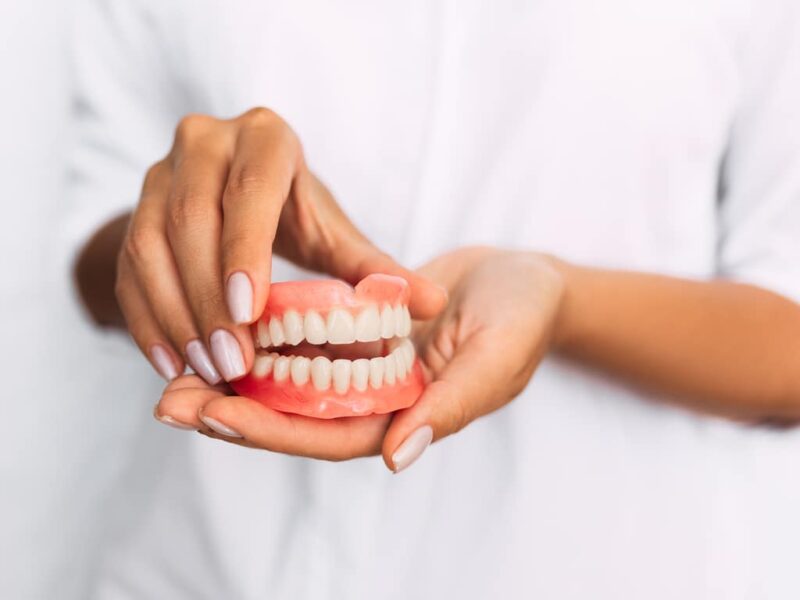 The period of creating a prosthesis can be quite long, especially if numerous teeth are removed. And it's not that they are very difficult and time-consuming to produce. When the jawbone and gums heal, their volume changes. Therefore, if a prosthesis is made right after removing destroyed teeth, it may not fit after a few months. Therefore, immediate dentures can be placed at this intermediate stage of healing. It is inserted right on the day of tooth extraction and does not expose the patient to psychological discomfort due to their absence. However, it is not made individually for each patient and, therefore, may cause some discomfort.
What to Consider When Choosing Dentures
The first thing a patient needs to do is to find a prosthetist they can trust. Dentists see patients with problems in the oral cavity every day, and therefore, they know perfectly well which type of prosthesis will be suitable in your case.
Then, you need to prioritize different variables so you know which of several options to prefer. If someone wants to invest in dentures that can be worn as long as possible, another person is forced to choose from low-budget options. Some patients may be embarrassed by the presence of a removable prosthesis in the mouth, and they will definitely pick implants. While for others, the most important selection criterion can be the minimum intrusiveness.
If you prefer radical or expensive solutions, it is better to undergo diagnostics first. It will save you from negative side effects and will insure against a waste of money.
Village Dental Medicine offers you comprehensive diagnostics and the creation of partial and full dentures from the most advanced materials. High-class specialists of the clinic take into account a maximum of factors when designing a specific solution. They offer exactly the one that takes into account the wishes and condition of the patient's oral cavity to the maximum. You will leave us with a perfect smile that will last for years to come!